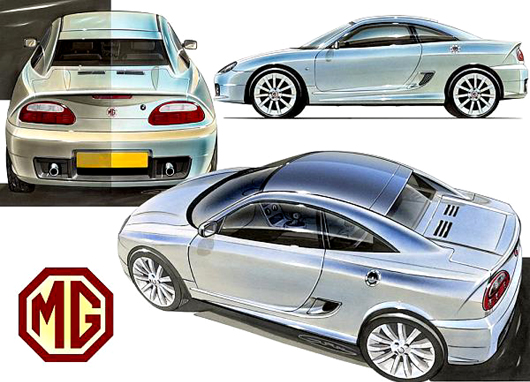 July 12, 2006 (Oklahoma City, OK) --- Senior officials of Nanjing Automobile (Group) Corporation (NAC) today announced the revival of the historic MG sports car, as well as plans to build a new MG product in Oklahoma, with the formation of MG Motors North America, Inc., in ceremonies held today in Oklahoma City.

MG vehicles will not only be built in Nanjing, China, (NAC's home), but also at the Longbridge assembly plant near Birmingham, England and at a new American assembly plant to be built at the Ardmore Air Park in Ardmore, Oklahoma. Headquarters for MG sales, marketing and distribution (outside of Asia) will be located in Oklahoma City. Research and development will be in Norman at the University of Oklahoma.

Following the successful efforts to sustain such historically significant English automotive brands as Aston Martin by Ford Motor Company, Bentley by the Volkswagen Group, and MINI by BMW, Nanjing Motors has recruited a seasoned American auto executive, Duke T. Hale, to be the new company's President and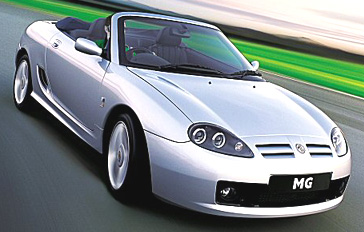 Chief Executive Officer responsible for the revival of MG in the U.K. and Europe followed by the re-launch of MG in North America.
"The prospect of using 25 years of executive experience at Volvo, Mazda, Isuzu and Lotus to restore MG to the automotive landscape is an opportunity I just couldn't turn down," said Mr. Hale. "Now that we've finalized the important financial, manufacturing and product planning details of this new venture, I'm well along in recruiting a team of experienced auto industry executives to join me. A key ingredient in that effort has been to find the right home to build a completely new model for a global automotive enterprise," said Hale. "I'm confident that Oklahoma fits that description perfectly."
Joining Mr. Hale at the announcement ceremony were two senior executives from NAC, Mr. Yu Jianwei, President, and Mr. Wang Hong Biao, Vice President.
"Nanjing Motors is fully committed to the restoration of the MG brand to

markets around the world. This will be the key component of our Nanjing's effort to join leading automakers in the manufacture and sale of high quality, high character automobiles," said Mr. Yu Jianwei, President, NAC. "As we finalize the installation of MG assembly lines in our new Nanjing plant, we are pleased to confirm plans to build the TF roadster once again in Longbridge, U.K. and the new TF Coupe at a completely new facility in Ardmore, Oklahoma, USA. We will have even more to say about our plans during our press conference next Monday, July 17, 2006 at the London Motor Show."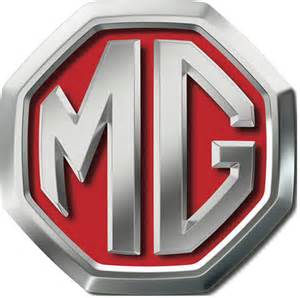 GLOBAL PARTNERSHIP BRINGS $2 BILLION IN FINANCIAL BACKING
The creation of the new MG Motors is the result of extensive planning and collaboration among a number of partners who share a common vision of putting modern MG sports cars and sedans back on the road, while extending availability of the historic English brand to new markets around the world.
Joining NAC in this effort are Oklahoma Sovereign Development, LLC; Davis Capital, LLC; the State of Oklahoma; the City of Oklahoma City; and the City of Ardmore. The collective capital investment pledged by these parties exceeds $2 billion, including NAC's new MG plant in China, re-starting production of the roadster in Longbridge and building an assembly plant and parts distribution center in the southern Oklahoma city of Ardmore.
MODEL LINEUP WILL APPEAL TO CONSUMERS WORLDWIDE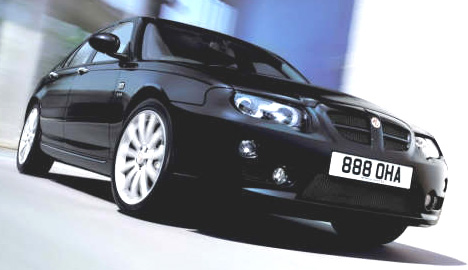 While final details will be made available in the months ahead, MG Motors plans to offer a full range of sports cars and sedans to consumers. The three sedans will be built at Nanjing's facilities in China, while the MG TF roadster will be built at the factory in Longbridge, U.K. A newly-designed TF Coupe will be built at the Oklahoma facility in Ardmore.
According to MG Motors officials, approximately 550 jobs will be created in Oklahoma, including headquarters operations, assembly operations, parts and distribution operations and research and development.
The company expects to start construction of the Ardmore assembly facility early in 2007 with production to start by the third quarter of 2008. MG Motors North America, Inc. (MG Motors), is a joint venture with Nanjing Automobile (Group) Corporation (NAC) and will be solely responsible for the sales, service, parts and distribution of MG vehicles in the U.K., Europe and North America.
OKLAHOMA SELECTED AS BASE FOR US OPERATIONS OF MG BRAND
Three Oklahoma Cities Part of Assembly, Headquarters, Research Operations
July 12, 2006 (Oklahoma City) – MG Motors North America, Inc. today announced the revival of the historic MG brand of automobiles and to make Oklahoma its base of operation.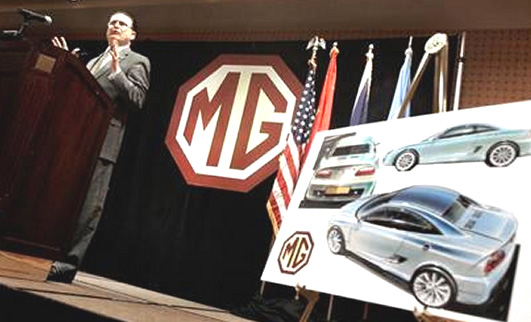 The company plans to place its headquarters in Oklahoma City with assembly and distribution in Ardmore. Research and development will be in Norman at the University of Oklahoma.
The reasons MG Motors chose Oklahoma are numerous. "We looked at a lot of different locations around the country, but none could equal the overall appeal of Oklahoma," said Duke Hale, CEO of the new company. "This is a very business-friendly environment populated by some of the warmest, friendliest people in the world. Oklahoma also provides an ideal geographic location to support our distribution efforts for the North American market and for exporting products abroad."
Gov. Brad Henry said MG's announcement is great news for Oklahoma.
"Landing this project is a testament to our state's pro-business climate, highly skilled workforce and commitment to excellence," Henry said. "This is a major investment in Oklahoma that will mean hundreds of good-paying jobs. The unique partnership between Ardmore, Norman and Oklahoma City is indicative of the cooperation that exists in Oklahoma."
At full capacity, MG Motors will create more than 500 jobs in Oklahoma, with an estimated payroll exceeding $30 million. The assembly plant at the Ardmore Airpark will employ 325 people, the global headquarters in Oklahoma City will employ 150, and the research and development component at OU will employ about 35.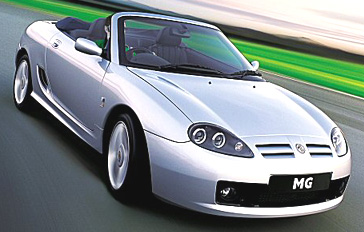 The creation of the new MG Motors is the result of more than three years of planning and collaboration among a variety of partners from across Oklahoma.
Ardmore Mayor, John Moore, believes Ardmore's proposed International Trade Center was a key factor in MG's decision.
"The city of Ardmore and the Ardmore Development Authority are excited by MG Motors decision to locate the assembly plant in Ardmore," Moore said. "It confirms the validity of the International Trade Center concept and the sound decision of the Legislature in creating the Opportunity Fund, which was a critical component in providing the necessary infrastructure for the project."
Oklahoma City Mayor, Mick Cornett, credits Oklahoma's pro-business environment as the key to attracting MG Motors.
"This announcement is another example of how Oklahoma and Oklahoma City are attracting the attention of global business leaders," said Cornett. "Our business climate, our workforce and our quality of life make this a great place to do business. To be the home of MG Motors North America, Inc. is an honor and we welcome them to our community."
Norman Mayor, Harold Haralson, said the project will not only create quality jobs for the community but also provide students with real-world experience.

"The location of the engineering and design center for this project at the University of Oklahoma will create private industry and university synergies and will afford students at the university the opportunity to work in a leading edge automotive environment," Haralson said. "We salute the efforts of the Norman Economic Development Coalition to secure this portion of the project for our community."
Amy Polonchek, interim executive director of the Oklahoma Department of Commerce said Oklahoma's competitive incentive package played a critical role in bringing MG Motors to Oklahoma.

"Oklahoma's incentives are competitive with any throughout the world, but our ability to create partnerships is Oklahoma's competitive advantage," Polonchek said.