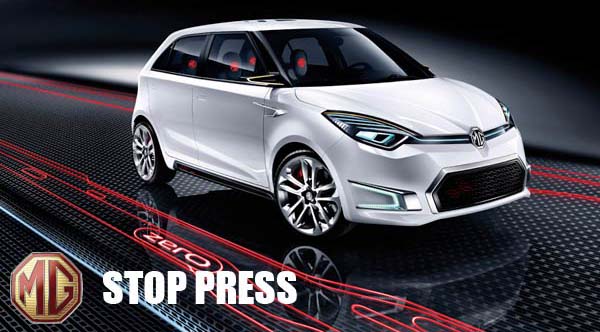 It's here, the exciting MG Zero concept car that will star at the 'MPH featuring Top Gear Live' shows in November has safely arrived at MG Birmingham.

As the UK specification MG6 debuts to show MG in the present, the Zero Concept shows the continuation of the return of the brand with a glimpse of the future – this is the first time Zero will have been shown in Europe and along with the MG6 is sure to draw big crowds.

Like MG6, Zero was designed by the UK based team led by MG Design Director, Anthony Williams-Kenny, and has received rave reviews from the world's automotive media.
TheMGCenter all rights reserved
revised: October 16, 2017